Meet Dr. Cheryl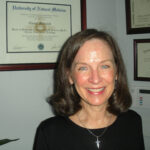 Cheryl Matschek, PhD, MS, MH, CCII, holds a Doctorate in Natural Health Sciences, Clinical Nutrition and Iridology, and is also a Master Herbalist. She is in private practice in Litchfield Park, Arizona. She is also a Certified Iridologist and Certified Diplomate Iridology Instructor for the International Iridology Practitioners Association (IIPA) for whom she is a Past President and served on the Board of Directors for ten years. She is the Founder/Owner/President of Cheryl Matschek, PhD, LLC; Soaring Horizons®; and Princess Publishing. Additionally, Cheryl has a Master's degree in Behavioral Science, a Bachelor's degree in Psychology, and has been an internationally known speaker, trainer and author since 1979.
Cheryl is a dedicated, caring and knowledgeable health practitioner with a remarkable knowledge of natural health, nutrition and herbs. Clients enjoy her personal concern and willingness to educate them to more fully understand, and be able to take a more active part in, their own health. In today's world this can be a challenge and Cheryl helps her clients put this into perspective.
Cheryl has a passion for helping and encouraging others to be fully alive and specializes in non-invasive, lifestyle consultation focusing on the "whole person." She desires to help those who want to help themselves become healthier, happier and more peaceful in life. She incorporates into her work, as appropriate, the spiritual, mental, emotional and physical. She has a profound ability to create a safe and comfortable atmosphere, and works with you as a friend, not just a "client."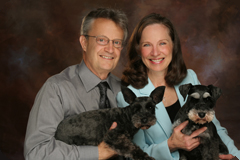 Cheryl is married to J. Norman Matschek, DMD, a retired cosmetic and family dentist. They have a strong Christian faith and are active in their church, ministries and community. They enjoy investing time with friends and family, as well as traveling, reading, golfing, gardening and sharing their time with their beloved canine companion, Katie Bella, a miniature schnauzer.